Dynasol Group is proud to announce our ISCC PLUS Certification
Dynasol demonstrates strong commitment to sustainability with ISCC certification achievement
SUSTAINABILITY
DYNASOL GROUP
NEWS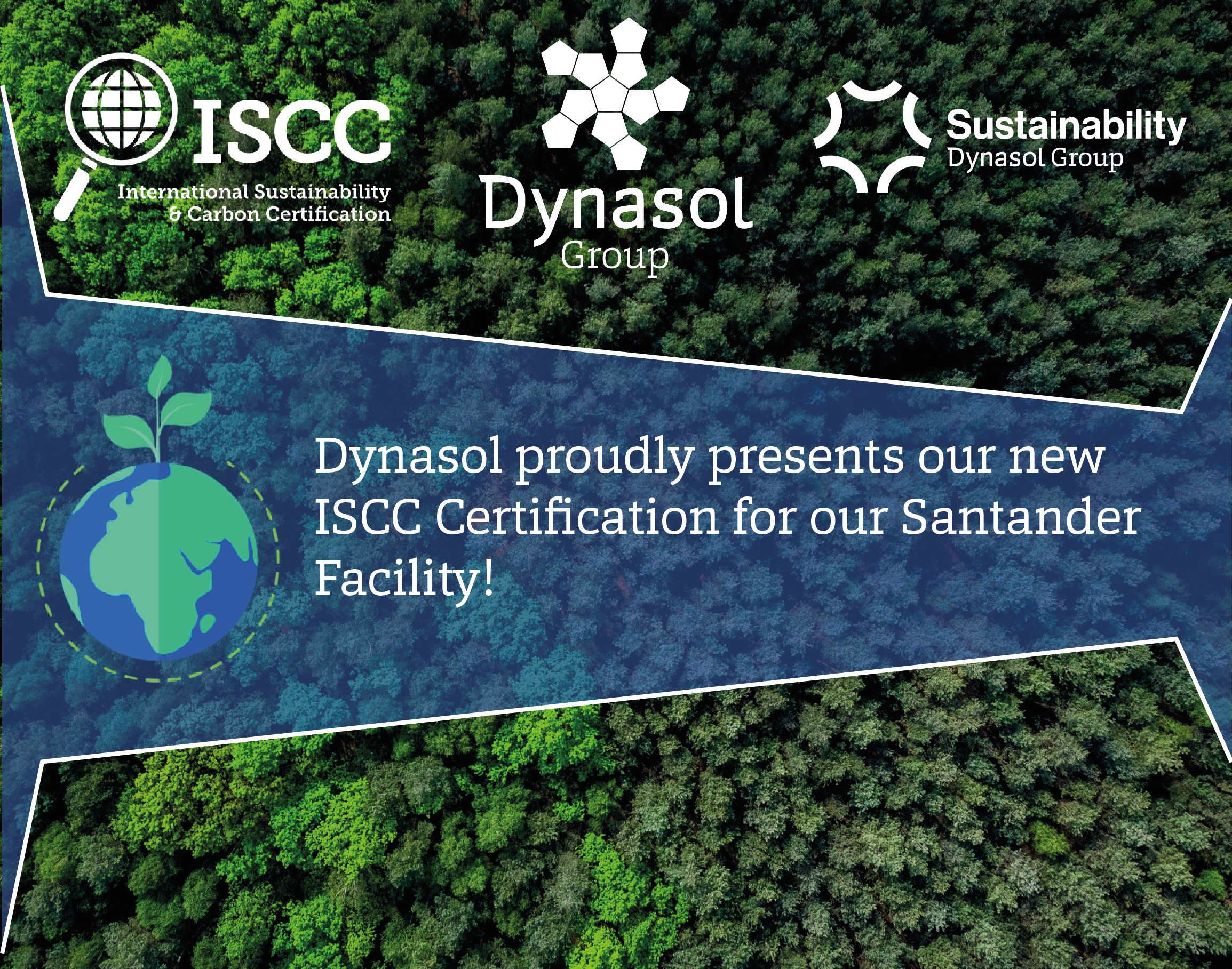 Dynasol demonstrates strong commitment to sustainability with ISCC certification achievement
September 22nd, 2023
Madrid, June 25, 2023 - Dynasol, a prominent industry leader in the production of synthetic rubber and rubber chemicals proudly announces that Dynasol Elastómeros SAU (located in Spain) has achieved the esteemed ISCC PLUS certification. This is a significant milestone in our commitment to the circular economy and most and foremost carbon reduction.
This certification empowers us to produce ISCC PLUS-certified TPE solutions, including styrenic block copolymers (SBC), ensuring our customers the highest standards of sustainability. We remain dedicated to advancing sustainable practices and driving a greener future for the synthetic rubber industry.
The ISCC certification marks a significant step in our sustainability journey and underscores our firm dedication to adopting more environmentally friendly practices. This accomplishment validates our transition towards the usage of more sustainable raw materials. Dynasol is now capable of providing our customers with bio and bio circular SBS and SEBS products, leading to a potential carbon footprint reduction of up to 40%.
This certification, coupled with our practices, solidifies our industry leadership in responsible and sustainable approaches. Our unwavering dedication to positive global impact is exemplified by the ISCC certification, a tangible testament to our commitment.
Thank you for being a part of this exciting journey with us!
About Dynasol
Dynasol, a joint venture between the Mexican Conglomerate, KUO, and Repsol, stands as a global leader in the synthetic rubber and rubber chemical markets. Operating across three continents with six state-of-the-art plants, our company proudly serves over 500 clients in 70 countries worldwide. With our extensive reach and expertise, we continue to drive innovation and deliver exceptional products and services to our valued customers across the globe.