Dynasol receives the Avery Dennison "Special Recognition and Innovation Award"
Dynasol receives the Avery Dennison "Special Recognition and Innovation Award"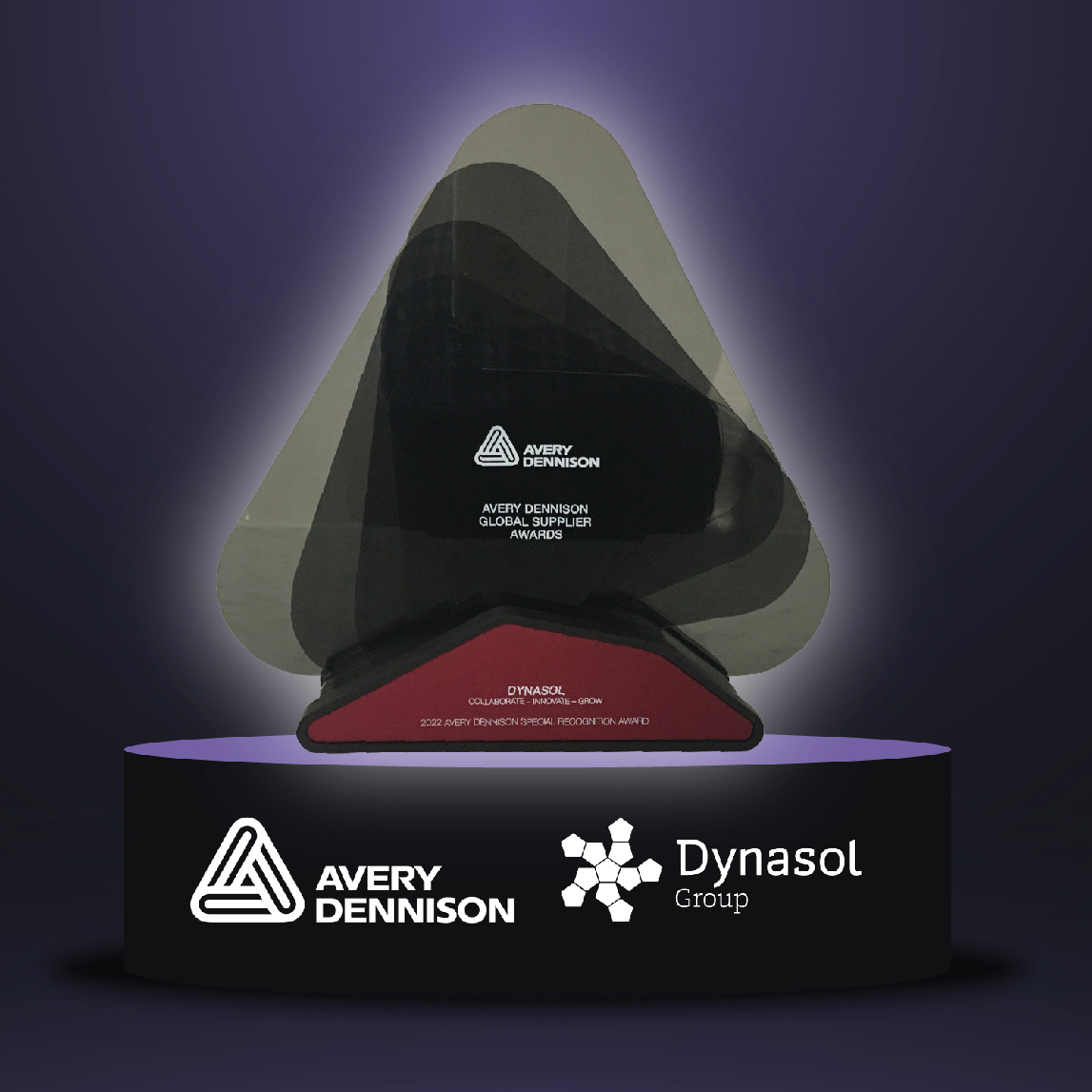 Dynasol receives the Avery Dennison "Special Recognition and Innovation Award"
Spain. June 7th 2022
This past May Dynasol received the "Avery Dennison Special Recognition and Innovation Award" during a virtual ceremony that was held on May 12th, 2022.
The ceremony was hosted by Deon Stander, President and Chief Operating Officer (COO), Hassan Rmaile, Vice President and General Manager for Label and Graphic Materials for Europe, Middle East and North Africa and Roberto Martinez Porta, Vice President of Procurement for Label and Graphics Materials EMENA.
The "Special Recognition" award is granted to suppliers that have performed in an exceptional way other than Supplier Distinction qualifications for meeting or exceeding the needs of Avery's business and customers.
Despite the challenges during 2021 Dynasol team achieved not only uninterrupted supply but also earned Avery's "Innovation Award" by developing a new product that complies with one of the most important aspects in terms of sustainability which is responsible sourcing. The awards recognize the collaboration, innovation, and growth between Avery and Dynasol.
Tomas Acevedo, Commercial Director for Dynasol received the award and mentioned that the special recognition continues motivating the company to perform at its best.
Dynasol's customer centric approach allows us to build long lasting relationships with business partners, like Avery, by delivering tailored solutions to meet challenges across multiple industries and across the globe.