Dynasol Group receives the "Business Collaboration Award" by the Leonardo Torres Quevedo Foundation
Dynasol Group receives the "Business Collaboration Award" by the Leonardo Torres Quevedo Foundation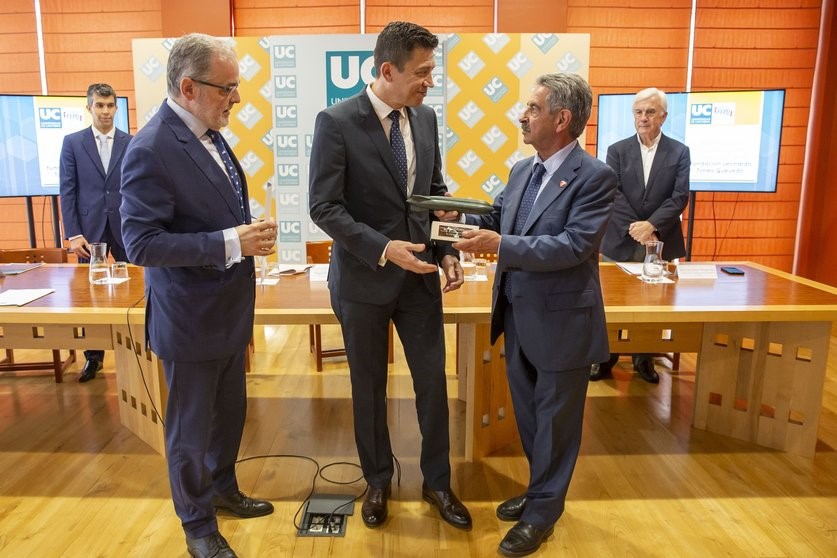 Dynasol Group receives the "Business Collaboration Award" by the Leonardo Torres Quevedo Foundation
Spain. June 17th 2022
We are happy to announce that we have been awarded the "Business Collaboration Award 2021" in the 20th Edition by the Leonardo Torres Quevedo Foundation. This acknowledges the long history and collaboration with Dynasol Group along with different research groups of the University of Cantabria. This award also ackowledges more than 20 years of development, new innovative solutions in the construction market, and operation optimization of our rubber production plants.
The Leonardo Torres Quevedo Foundation is a non-profit organization whose main objective is to promote and disseminate scientific and technical research at the University of Cantabria. It also consolidates the Technological Development Center of the University of Cantabria as a space and model of collaboration between research groups and companies.
The candidacy was promoted by the Construction Technology Research Group (GITECO) belonging to the Higher Technical School of Civil Engineers, Canals and Ports of Santander. The Dynasol Group Technology team has been collaborating in the development of roads with improved driving safety, and the improvement of road recycling.
We would like to thank the Leonardo Torres Quevedo Foundation for the recognition and congratulations to #TeamDynasol!